The Fraser Fir trees are fresh-cut and always delivered ready to stand. Friendly and Professional is why I trust and have been a returning customer. Happy Christmas to all, and to all an Amazing and Healthy New Year!
J. Drew
This is such an incredible service! The completely remove the laborious aspects of getting a tree, and they offer a pick up/recycle service for after! Couldn't recommend them more, and I will definitely be using them again next year :)
N. Gonzalez
We just got our Christmas tree delivered and, just like every year, it is perfect and the delivery was impeccable. The tree is truly picture perfect. Excellent company.
A. Charmani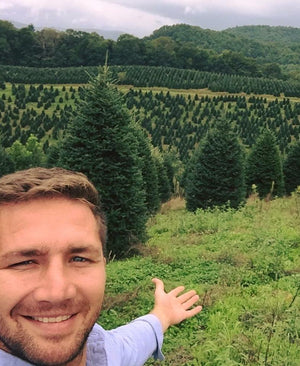 Our Story
Native New Yorker and teacher, Harold DeLucia founded NYC Trees in 2012 to solve the hassle of dragging home a tree and the headache of bargaining with sidewalk stalls cluttering  New York City sidewalks. We grew to become the largest Christmas Tree Delivery Company in New York City and now are spreading our cheer to Philadelphia and Chicago!
Read More